How to Set Attainable Goals for 2020
Happy New Year! It is officially 2020, and I don't know about you, but I plan on making this an amazing year. I'm preparing myself for growth, blessings, and achieving the goals I have set out for myself. I know its "cool" to pretend like making new years goals and resolutions is stupid, or pointless, but I truly believe that the beginning of a new year is the perfect time to set things in motion to live a better lifestyle...or at least improve on the lifestyle you already lead.
Research suggests that while 60 percent of people make New Year's resolutions, only about 8 percent of them actually follow through and achieve what they set out to do. I believe that the amount of people that fail at their resolutions is so high because we tend to go all in to a new lifestyle without a plan, and a lack of thoughtfulness. Here are some of my tips for setting attainable new years goals.
Start with setting several small goals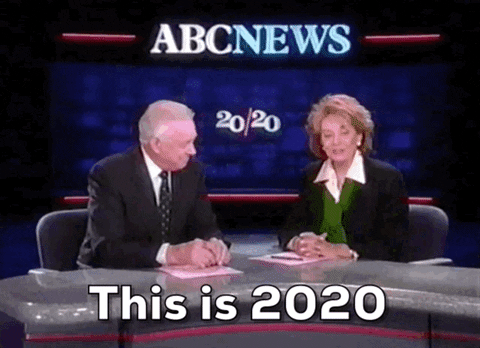 Any major goal that you have set for yourself is comprised of several small milestones that you have to achieve beforehand. If you want to lose 30 pounds you must first lose one pound. Break down all of your goals and make them into a journey. Take everything step by step and allow your goals to become lifestyle changes.
Keep them for yourself, not necessarily to yourself
You do not have to share all of your plans with friends and family, but it could be beneficial to have someone that can help you stay accountable with achieving your goals. For example, if one of your goals is to eat less fried foods, let your partner or roommate know that you've set out to make that lifestyle change. Maybe cooking less fried foods, or eating out less could become a household goal and will be something you can do together as a team.
Understand your journey
Make sure that all of your goals have a purpose to help you live the life that you desire to live, and that they add positivity to your life. Anything worth having or achieving in life is going to take time, patience, and an understanding that progress is a journey not a destination.
Keep a planner
I am a major advocate for keeping a daily planner. There is power in writing down your daily schedule and being able to physically SEE what is going to happen throughout your day. Also, keeping a planner allows you to plan ahead and organize accordingly. If you haven't purchased a planner for the year just yet, don't worry! I have a FREE downloadable calendar you can download and print right now!
No matter what goals you choose to set for yourself in 2020, you can only achieve them by staying consistent and making the necessary lifestyle changes they require. I am wishing you all a wonderful, fabulous, prosperous year!